Website Components
Every page on your website consists of three parts:
Header
Rows
Footer
Headers and Footers are GLOBAL. This means that you only need to edit them once and they will automatically be updated on every page of your website.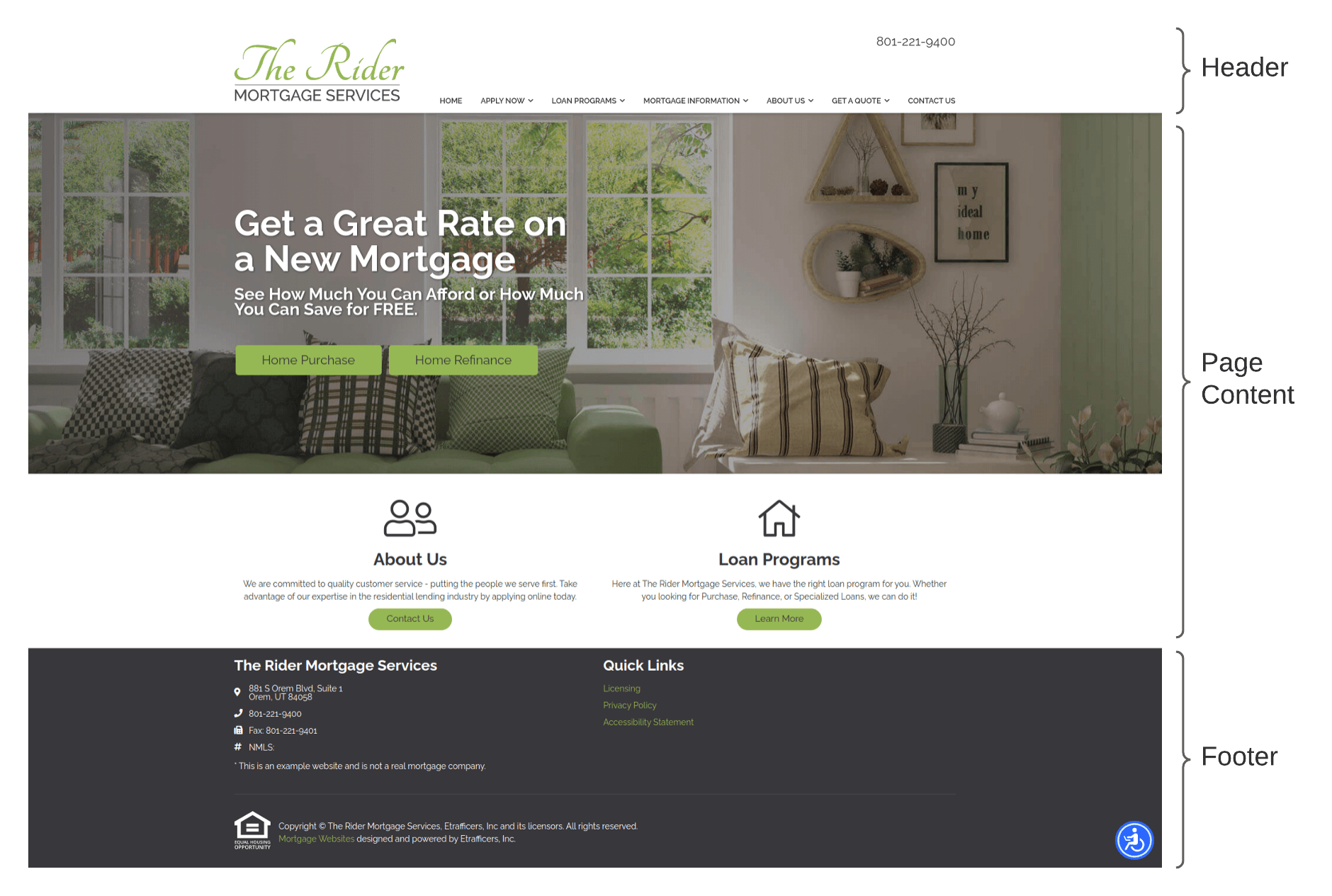 A typical webpage broken down by parts
Rows
Each page is built with stack-able rows.
You can arrange these rows in any order, add new ones, or delete any of them.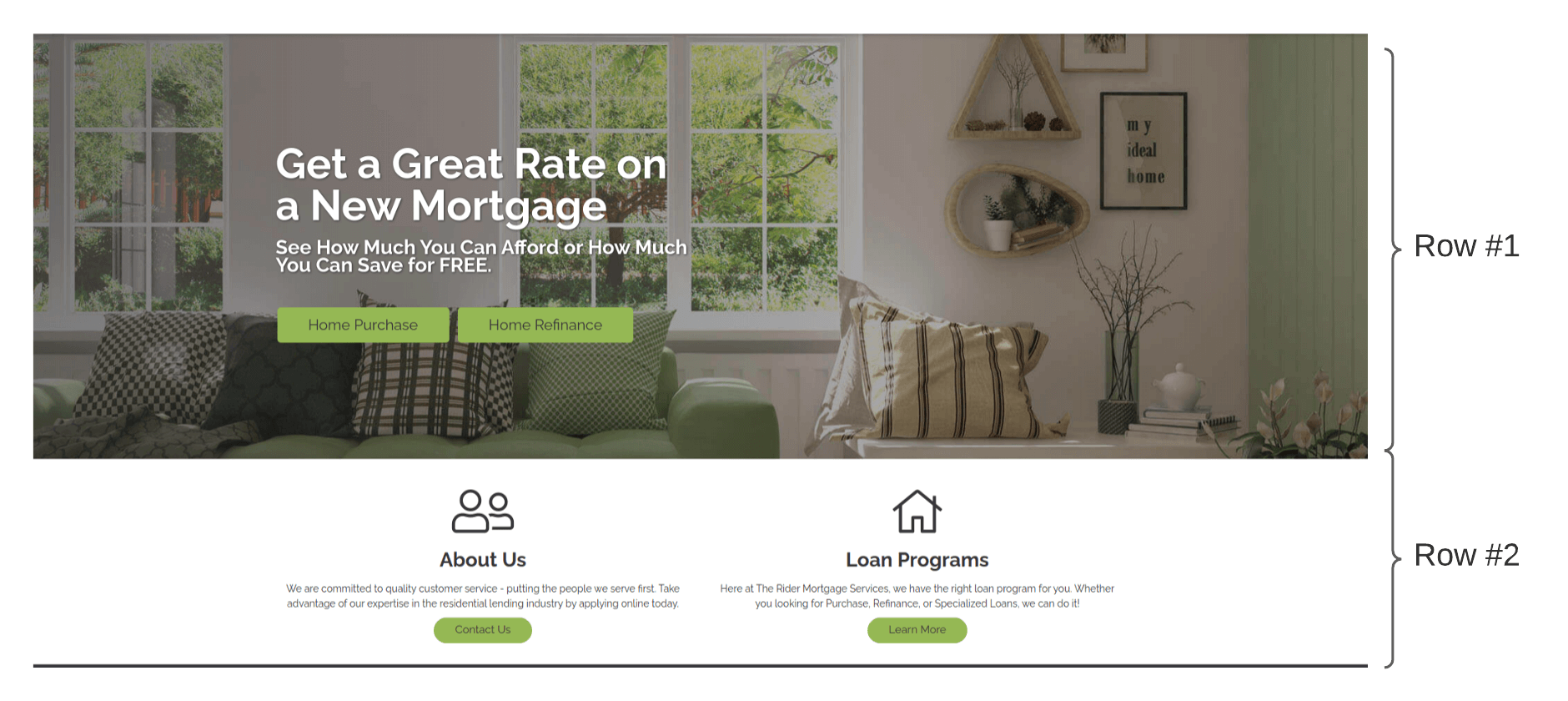 The same page broken down into rows
Pellentesque fringilla interdum sapien at molestie. Vivamus felis neque, molestie sed vehicula eget, accumsan nec mi. Praesent mattis ac arcu in fringilla. Suspendisse egestas nulla nec ligula dictum, eget luctus ex tincidunt. In ante tortor, porttitor nec quam sed, aliquet suscipit risus. Curabitur pretium tempus dignissim. Vivamus vulputate eros nec erat porttitor, in dapibus arcu molestie. Phasellus ullamcorper est eu massa convallis vehicula. In quis laoreet sapien. Etiam fringilla nisl eu ultrices tincidunt. Aliquam ut viverra erat, vel vestibulum sem. Curabitur sit amet nunc tellus. Duis turpis velit, condimentum nec ipsum in, viverra sollicitudin purus. Maecenas elementum tellus eu nibh eleifend, sit amet ullamcorper ex accumsan. Nam porta semper faucibus.